Heritage approval
If you are responsible for a building that is listed in a heritage register, and you want to change it in some way, you may need my help to navigate the heritage regulatory system and get a good outcome.
There are different processes to go through, depending on the kind of work, and which Commonwealth, State or Local heritage register is involved, but all jurisdictions have this in common: You need to demonstrate that the proposal has no impact on significance, or that there is no prudent and feasible alternative. It's always best to deal with these issues at the design stage.
I favour early and open discussion with the assessing agency. This avoids surprises and setbacks.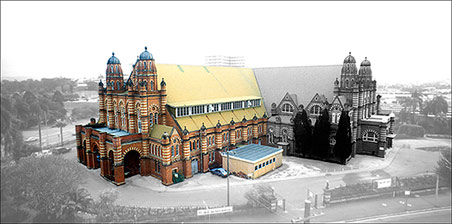 As well as giving strategic advice and helping with negotiations, I usually provide a heritage impact report for submission with the development application. This is clearly written and illustrated, as short as possible but as long as necessary.
Projects involving heritage approval
Old Museum Building conservation work
Advice to the project architects, and preparation of a report to support the development application



Blog posts about heritage approval
The Bellevue demolition
Lest we forget. On this day in 1979 the Queens­land govern­ment demolished the Bellevue Hotel in Brisbane​—​an act that has...
Heritage impact assessment lah
Here's a sequel to my post about heritage impact reports. Dr Lee Lik Meng, Associate Professor of planning at the...
Heritage impact reports
My colleague Donald Ellsmore asked me if I had ever seen a half decent heritage impact assessment in 10 pages...
Peter Garrett comes good
The Minister of the Environment, Water, Heritage and the Arts has refused the application to despoil Nobbys Head lighthouse. Bravo!...