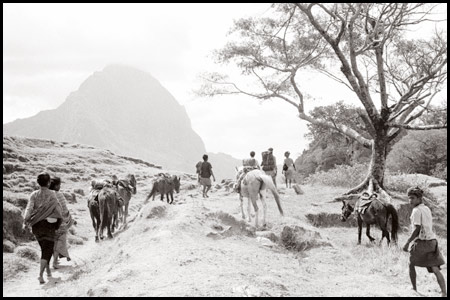 Walking towards Bobonaro
I travelled from Dili in Portugese Timor to Atambua on the Indonesian border with two other Australians. We took four or five days, mostly on foot. Here we are climbing towards Bobonaro, walking with Timorese travellers and their ponies.
At this point I had my camera out, to take pictures as we walked. I came to prefer to leave it in my pack when on the move. I didn't want to spoil the immediacy of the experience by filtering it through the viewfinder. And I did not like the way the camera marked me as a tourist.