Former Cairns Courthouse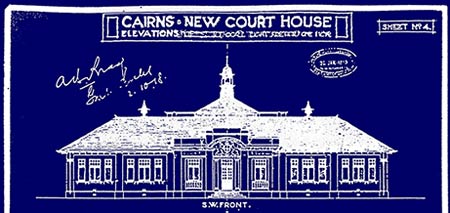 The former Cairns Courthouse, built in 1919-21, is listed in the Queensland Heritage Register. In 1992 the court moved to a new building elsewhere in the city and the old courthouse was sold as part of a large redevelopment site. The former courtroom was adapted for use as a bar associated with a large resort hotel​—​this adaptation was carried out in accordance with a conservation management plan prepared by Allom Lovell Marquis-Kyle Ar­chi­tects in 1995. Major elements of the court furniture were retained during the conversion.
In 2004 the owners changed the building without the approvals required by the Queensland Heritage Act 1992. The Queensland Heritage Council engaged me to advise on the impact of the changes, and to prepare reports of evidence for use in a series of proceedings in the Magistrates' Court and the Planning and Environment Court.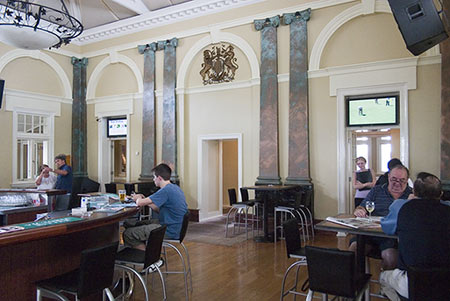 I made a site inspection, took part in 'without prejudice' dis­cus­sions, and prepared a report to the Planning and Environment Court on the appropriateness and impact of the works​—​as a result the owners were required to reverse some of the changes.
The owners were also prosecuted by the Environmental Pro­tec­tion Agency and I prepared a report for the Magistrates Court about the impact of the unauthorised works. The owners were fined.
I was not involved in a case the owners took to the Supreme Court to argue against the validity of the entry in the heritage register​—​the court decided that the entry was valid.